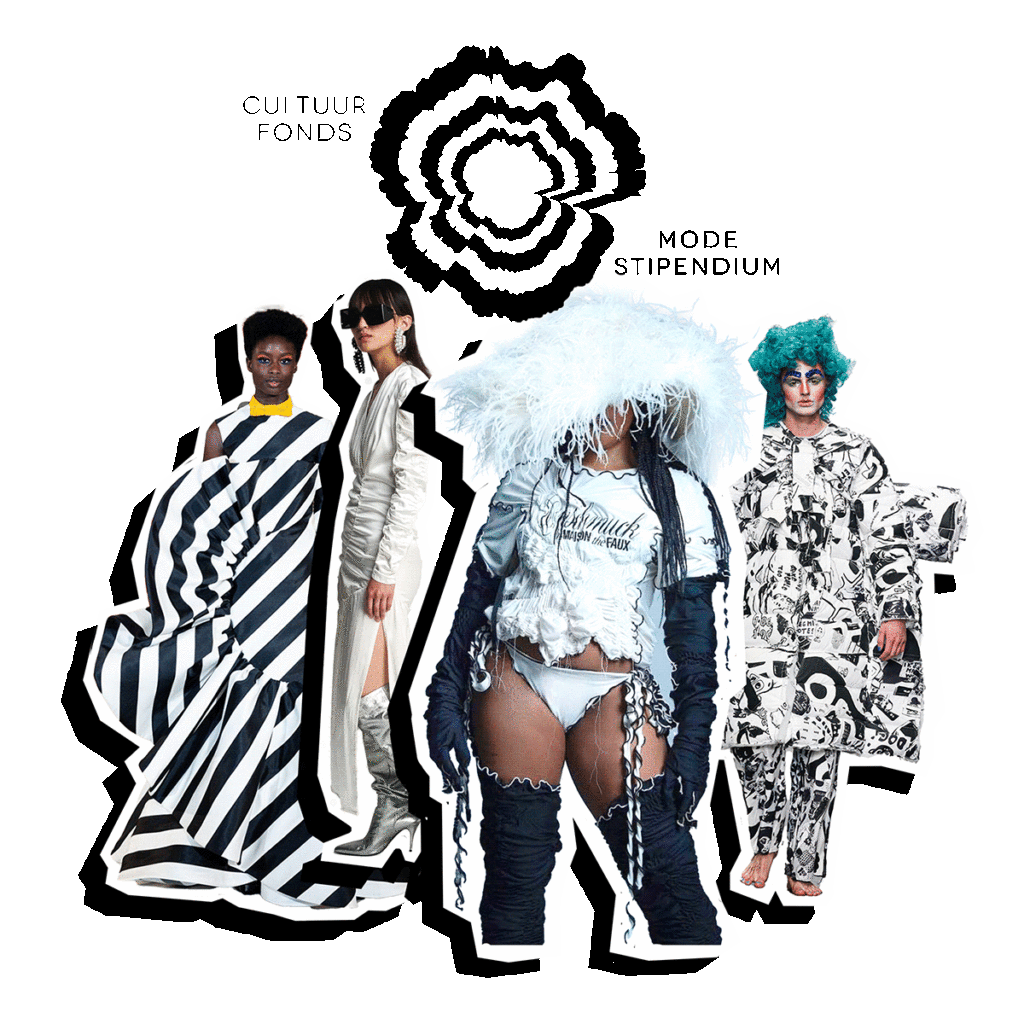 sign up
for the CULTUURFONDS
MODE STIPENDIUM EDITION 12
LIVE STREAM
Het Cultuurfonds and Dutch Fashion Foundation proudly present the 12th edition of the Cultuurfonds Mode Stipendium!
Who will be the next recipient of the biggest grant for fashion talent in The Netherlands: a financial incentive of €50.000,- and a pass-on trophy designed by Atelier Ted Noten?

The celebration will be live-streamed
Wednesday November 29th from 6 pm (18:00 CEST)
from the Rijksmuseum Amsterdam, to be viewed on the
Dutch Fashion Foundation website.
Get cosy and ready at 17:50 – official start 18:00 till approximately 19:00.

The Cultuurfonds Mode Stipendium was established by a private patron and Het Cultuurfonds in 2011 and is the highest grant made available to individual fashion designers in The Netherlands.

Sign up below!