On the 28th of May 2003 the Dutch Fashion Foundation was officially introduced during the event 'Moët & Chandon A Tribute to the Dutch Fashion Foundation'. With a grand show in the Concert Hall in Amsterdam five generations of fashion designers from the master course Fashion Institute Arnhem showed the national and international fashion scene the talent that exists on Dutch soil. More than 800 people were invited from a broad range of disciplines: business, institutions, educational, art and other creative fields.
The evening was followed by a 48-hour cultural embedment of fashion in the Amsterdam Hilton hotel. A selection of fashion designers made their fashion statements through creative universes spread throughout the Hilton hotel, including the room where John and Yoko Ono had their famous bed-in.The designers temporarily restyled a selection of spaces in which they hosted a showroom presenting their most recent work to interested parties in an intimate setting.
Five years after the founding of the Fashion Institute Arnhem, the Dutch knowledge community was in for a self-reflection and image confrontation as seen through the eyes of international professionals. Questions about this topic were raised in an intimate get together of international key figures and designers from the Dutch Fashion Foundation collective, after a lecture by fashion historian Colin McDowell.
Event concept: Moët & Chandon and Angelique Westerhof
Contributing parties: Hilton Hotel Amsterdam, Mondriaan Foundation for the Arts, Premsela Foundation for Design, Concertgebouw Amsterdam
Make-up and hair: House of Orange
Movies: Bart Hoeve Productions
Participating designers:
Fashion Institute Arnhem Generation 1 (1998 — 1999): KEUPR/van BENTM, Rozema Teunissen, Oscar Suleyman, Niels Klavers, Gerrit Uitenbogaard, Marcha Hüskes
Fashion Institute Arnhem Generation 2 (2000 — 2001): Geesche Arning, Spijkers en Spijkers, Wojdek Dziedzic, Analik, Marcel Moerel, Corne Gabriels, August Peters, Carolien Huizinga
Fashion Institute Arnhem Generation 3 (2001 — 2002): Martine van 't Hul, Esther Loonen, JOFF, Jessy Heuvelink, Percy Irausquin
Fashion Institute Arnhem Generation 4 (2002 — 2003): Bas Kosters, Angelos Bratis, Steffy Franzius, Stephan Schreiber, Jan Taminiau
Fashion Institute Arnhem Generation 5 (2003 — 2004): Rianne Caminada, Faye Wilde, David Van Cotthem, Monique van Heist, Hamid Ed-Dakhissi, Frido van der Weij, Mada van Gaans, Charlotte Albers, Madelon Spijker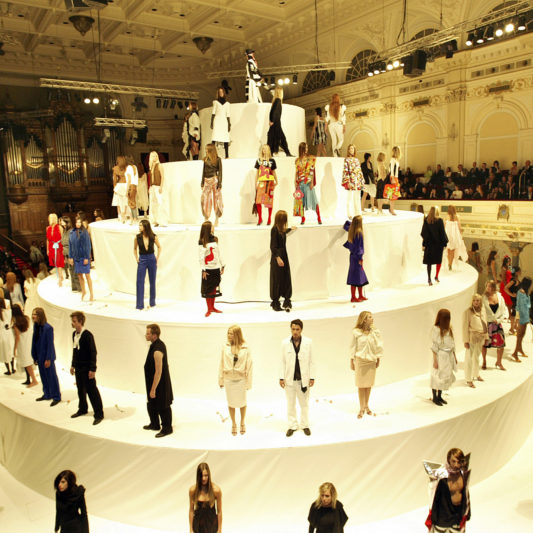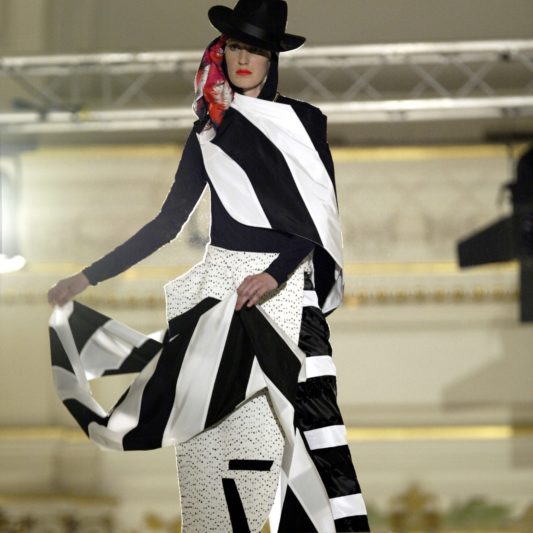 All images © Peter Stigter