In 2005 and 2006 the Dutch Fashion Foundation (DFF) organised the Dutch Touch campaign in the two most important contemporary fashion centres of the world: Paris and New York. Dutch Touch presented a series of activities featuring contemporary Dutch fashion and its interaction with other disciplines of modern design, such as 3-D, photography, graphic design and video art, and performances.  
Since 2001 Dutch Touch offers a platform for international cluster presentation for young talents in Dutch (fashion) design. Joined forces create possibilities with regard to publicity and professional contacts that would be impossible to generate individually. Furthermore, Dutch Touch gives an impulse to structural collaboration between Dutch talents in fashion related disciplines and private as well as public parties within the international fashion world.
Video: On Saturday the 10th of September 2005, the avant-garde designers Mada van Gaans, Melanie Rozema, Daryl van Wouw and G+N fashionfugitive presented their Spring 2006 collections to the international press and buyers at the ADC Gallery in New York City.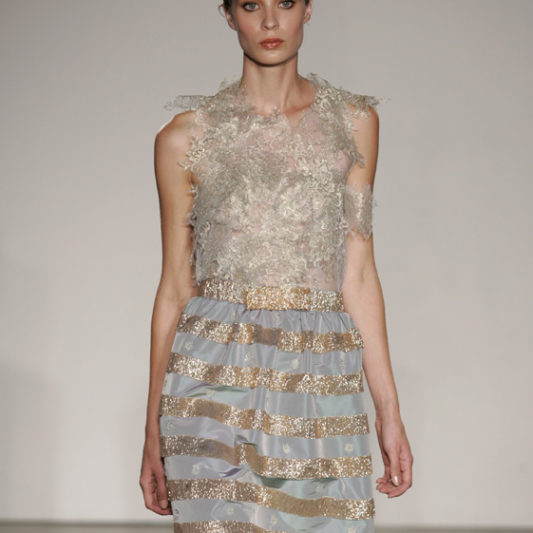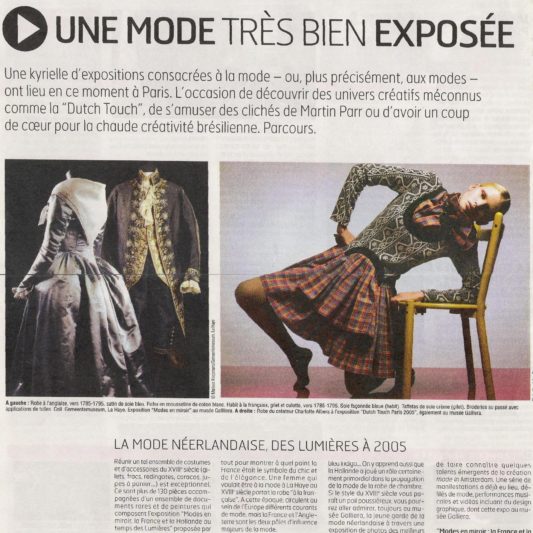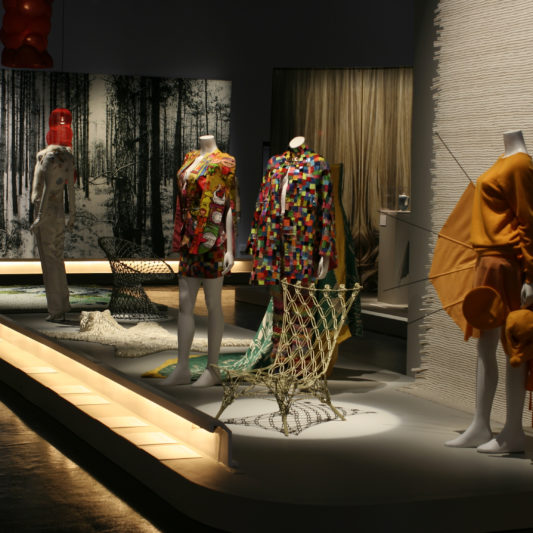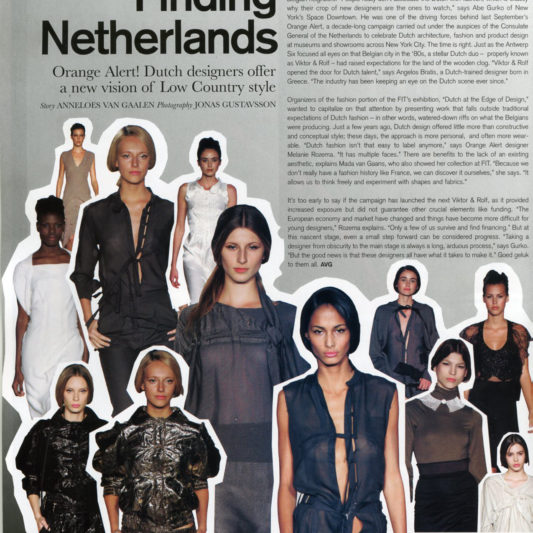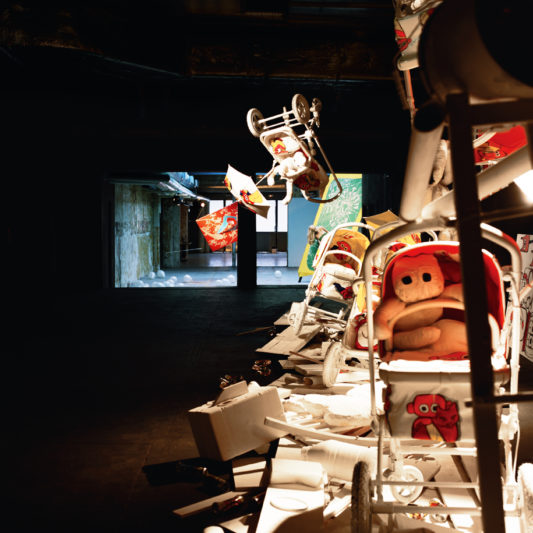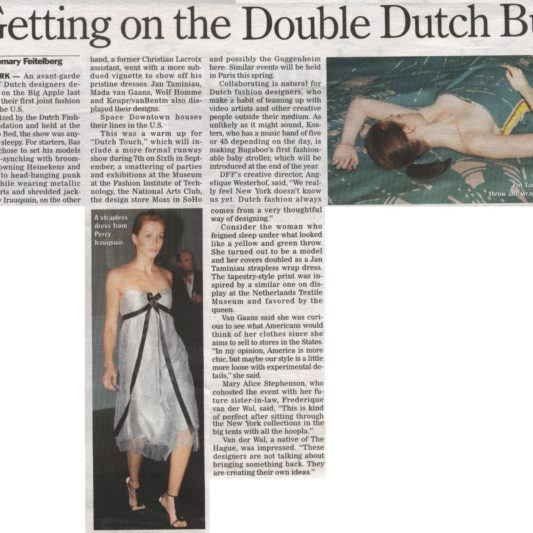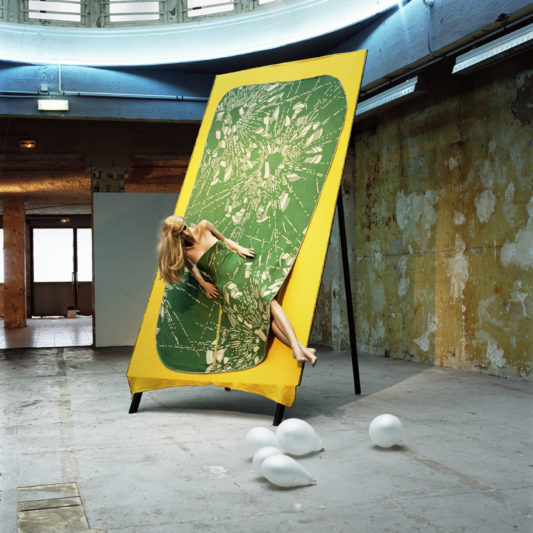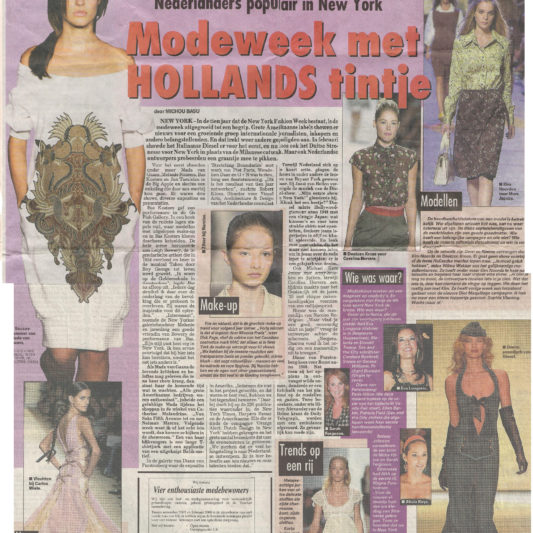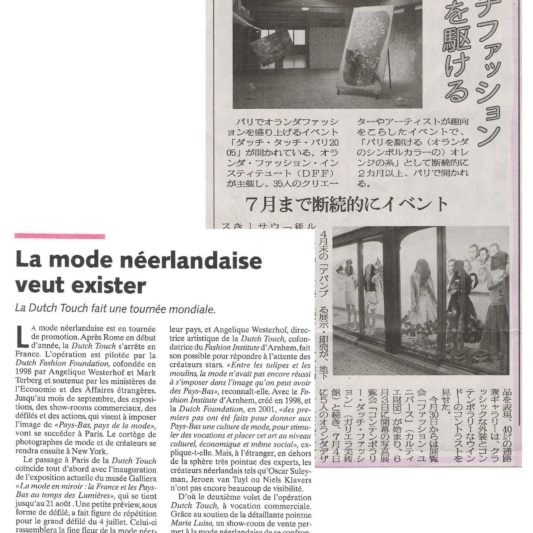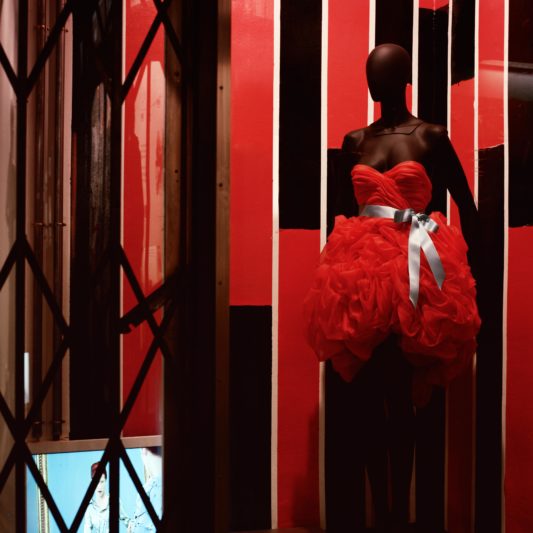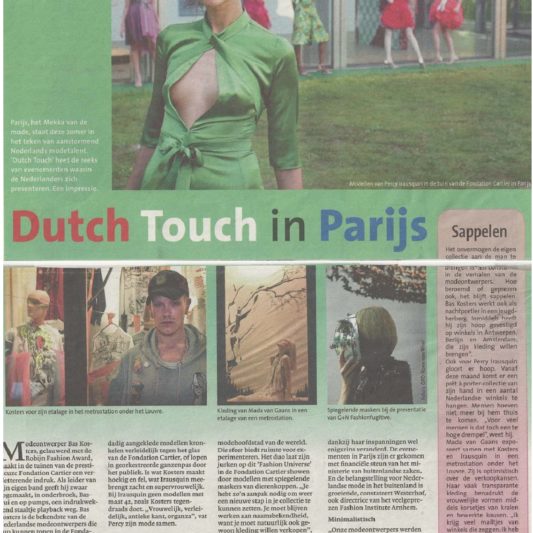 Dutch Touch Paris – New York 2005 was initiated and co-ordinated by DFF and was organised in close collaboration with designers and local partners in New York and Paris. With regard to production and communication, DFF worked with reliable partners on the spot, involving both organisations representing the Dutch culture, such as the Dutch Consulate General in New York and Institut Néerlandais in Paris, as well as local production and communication agencies specialised in design. In both cities, Dutch Touch consisted of exhibitions, fashion shows, soirées and other creative statements, organised in close co-operation with renowned museums and galleries and trend setting shops. The Dutch Touch Paris – New York campaign was supported by the Netherlands Culture Fund.
Video: On Monday 30th of May 2005, the glass building of the Fondation Cartier in Paris for one evening turned into a fashion universe of Dutch artists and designers. The following artists and designers participated during Fashion Universe: Bas Kosters, G+N fashionfugitive, Jan Taminiau, Martin C DeWaal, Oscar Suleyman, Percy Irausquin, David Parker & The Bang Group with Melanie Rozema, Jeroen Teunissen and Stephan Schreiber.