When airplane company Transavia.com wanted to create new uniforms for its flight attendants, she contacted the Dutch Fashion Foundation to get in contact with Dutch designers. Designers Oscar Raaijmakers and Francisco van Benthum advised and accompanied Transavia during the development of these new uniforms, which where presented on Wednesday December 7th 2005 and were worn by the flight attendants on the planes and at the airport from the beginning of January 2006.
The draft of the new uniform was already designed, but needed a translation of the Transavia.com-feeling, creating a challenge for Oscar Raaijmakers and Francisco van Benthum to refine the draft and to give all outfits their own value. Starting from the view of 'the people behind the company profile make the company profile', they looked for a design and style that goes well with most body types and embellishes the body. Van Benthum focused on the male outfits and Raaijmakers on the female outfits while working close together to make it a whole collection and a rejuvenation from the standard in aviation uniforms.
The new uniform has a college look and is sportive, classic yet modern, personal, accessible and diverse. The collection consists out of different components, such as a trendy coat, a rugby shirt and a necktie that can all be worn in various combinations. All the flight attendants have certain freedom in creating their own twist to the uniform; the unique thing of the Transavia.com-uniform being that despite of the individual part that can be given to it, the flight attendants still constitute a team.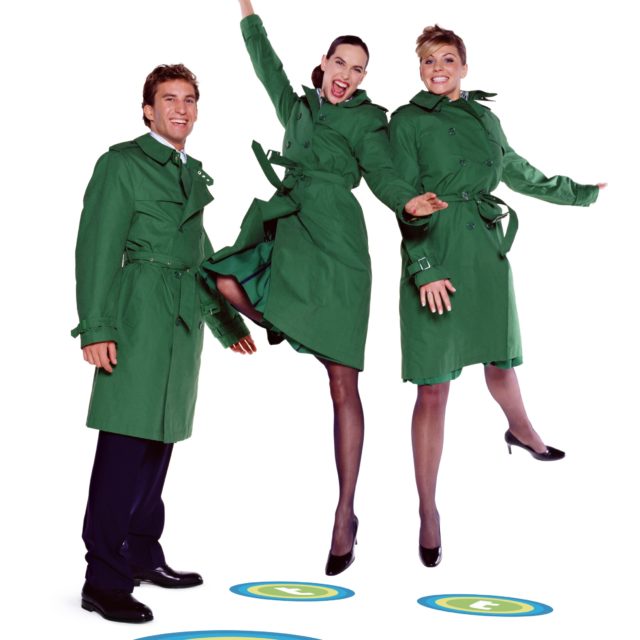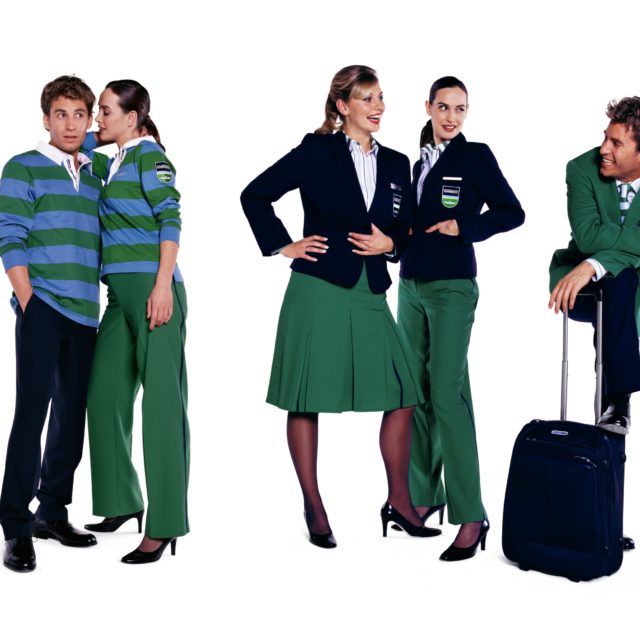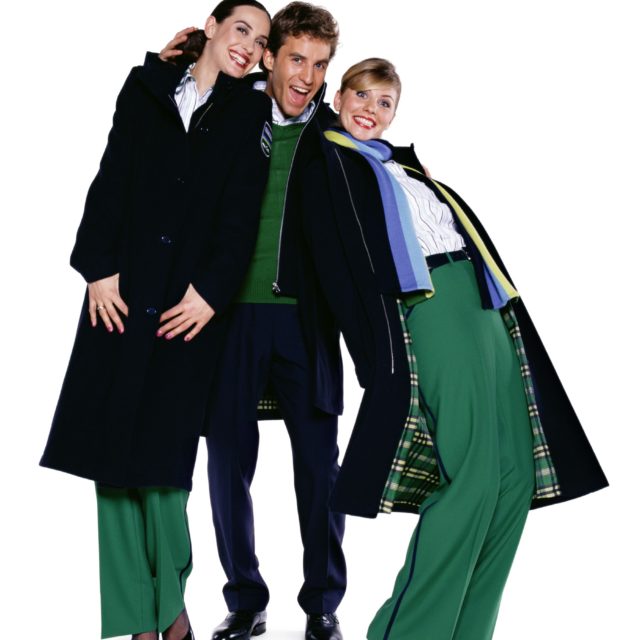 All images © Transavia.com